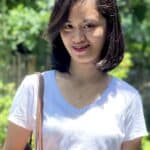 Brgy. Sta Maria, San Jacinto Pangasinan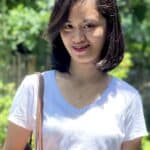 Graphic Designer from San JACINTO
Brgy. Sta Maria, San Jacinto Pangasinan
Hi, I'm Angel and I'm 29 years-old. I was born in Dagupan but I'm currently residing in Brgy. Sta. Maria, San Jacinto. I graduated at AMA Computer College Dagupan in 2012. I am married and have one beautiful daughter. I do love and appreciate arts & design as well as music and even nature. My passion for design brought me to become a Graphic Artist. I may not be that "perfect" as others but I do still believe in myself that I have my own creative style. I was once a Junior Front End Web Developer and Freelance Web Developer from 2013 to 2014 wherein I was responsible for editing and updating the contents and designs of websites. From 2015 to 2017, I served as Technical Assistant charged with ensuring compliance to UI standards, identifying UI defects from design to functionalities and organize found issues. I also assisted in marketing and branding documents and presentation of works. From 2017-2019, I create art proofs for promotional products using Corel, Photoshop and Illustrator and reviewed logos in respect to printing on different products and sizes to ensure quality.
What inspired you to be creative?
I'm inspired by risk. Starting something I have no idea how to finish, witnessing people go for something new – anything that has the potential for failure (but not total disaster) gets my heart and creativity pumping. I also get inspiration by sitting in front of a computer for long hours and seeing different kinds of logos / arts / design; it's a part of my job, after all. But I have also learned that my best work comes when I don't really care about the outcome, when I am just messing around with the art supplies. True creativity requires a willingness to play with the raw materials, whether those materials are words, paint, pixels, fabric, whatever!