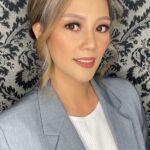 # 18 Whiteplains Subd. Bonuan Catacdang, Barangay Gueset Dagupan City, Pangasinan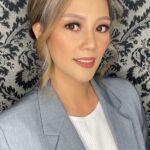 Arts leader and visual artist from Dagupan
# 18 Whiteplains Subd. Bonuan Catacdang, Barangay Gueset Dagupan City, Pangasinan
I am a dentist whose favorite hobby is painting. Dentistry is my line of profession but Art is my passion. I am a self taught artist, a down-to-earth person, very ambitious, brave and daring. I am the Philippine Dental Association - Pangasinan Chapter President for 2021-2022 and member of the Arts Association of the Philippines which has held various group exhibits and one Solo Show Art Exhibit. I was awarded as a Silver Jubilarian at the Lyceum Northwestern University in Arts and Sciences and am a proud member of Pinankasakey Artist Circle (PAC) of Pangasinan.
What inspired you to be creative?
Freedom lies in being bold. When you do what you love you inspire yourself and awaken the hearts of others. The more what you love to do the more successful it will be for you. Your potential is endless.
A painting is like a poem, when I make a painting it is not coming from an intellectual part of me but it is coming from the deep side of my unconscious, my soul. Painting is my response to my experiences, ideas, nature and life for expression, satisfaction and fulfillment. It gives me an opportunity to see and deliver the world in a different perspective. To be an artist is to believe in life.