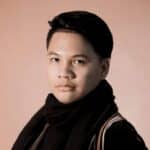 Graphic Designer

,

Visual Artist
28 MH Del Pilar Street, Mayombo District, Dagupan City, Pangasinan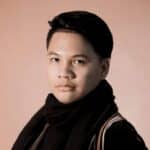 Graphic Designer

,

Visual Artist
Digital Painter and Artist from Dagupan
28 MH Del Pilar Street, Mayombo District, Dagupan City, Pangasinan
Carl Vincent DC Libatique, A 19 year old, Dagupan City, Pangasinan based artist, has been honing his skills in both Traditional and Digital Art. A 2nd year BSED Major in English Student.
What inspired you to be creative?
I get worried if I don't create. To live properly and to provide purpose to my life, I must constantly communicate my thoughts, ideas, and feelings through visual art. The life of a true artist is constantly beyond the conventional world; they are always roaming in their own fantasy world, content with whatever they have. Every Artist wishes to make a major and remembered work of art in their lifetime.
"1.2. This is me joining the 1st Ever Plein Art Competition for Dagupan City Arts Month 2020, Darapilan. Here I am painting the Alimango Restaurant entitled ""An Old Memoir"" as my entry. 3.4. This is my first ever Wood Mural Painting called ""Mindanao"". We used it as a backdrop for our UCSP Performance. 5. I also paint handbags. I was highly inspired by Miss Heart Evangelista (LoveMarie) after I saw her own hand painted bags on ig. I did it as a side job. 6. My first gouache painting. It took me 8 boring days of quarantine to make this. 7.8. I also do digital art. Sometimes, I transform photos and stuff into different styles. Like the photo attached, I turned our photos into an 80s Style Couple. You can check my other works on my carrd - https://artfolionivincent.carrd.co"