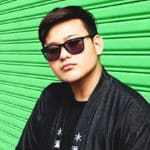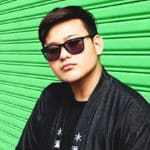 Award-winning actor and filmmaker from Dagupan
Known as one of the movers of independent Pangasinan Cinema, Noubikko Ray is an actor and filmmaker based in Dagupan, Pangasinan. Noubikko Ray is a cinephile and performace artist who loves learning about new stories and technologies. He derives genuine pleasure in producing meaningful, efficient, and dynamic stories in the hope representing different communities through his chosen medium. Focusing on regional short films, Noubikko Ray Received an Honourable Mention for his short film, "Gina", in the Asia South East Short Festival in 2017. He also won Best Short film, Best Actor, Best Screenplay, Best Visual Effects, and Best Story for his mid-length fil,"Mapulang Paggugunamgunam", in the first Urduja Film Festival back in 2014.
What inspired you to be creative?
There is no one specific reason that inspires me to be a creative. All I know is the fact that there are a multitude of stories that still haven't been seen on the silver screen.As a kid, I always found myself telling stories in any way, shape, or form. I made music, acted characters, and wrote my mind into existence. As a filmmaker, I've been given the opportunity to transform ideas and stories visually, to point the lens to what matters to me and to write stories inside me that are dying to be told.Eventually, I learnt that filmmaking is an important and powerful medium for educating, exploring, documenting, indoctrinating, and contextualising life. Filmmaking is also a huge collaboration of (almost) all art: a beautiful merge of theatre, paintings, photography, sound, choreography, and writing. Plus, there will always be an audience for all of our stories, no matter how logical or irrational they can be. The simple power of communicating a narrative to people is already inspiring.