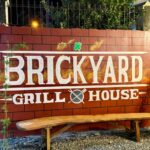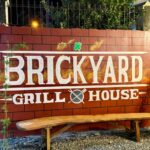 Brickyard Grill House is a newly opened eatery in Barangay Tebeng in Dagupan City. The place serves ribs and smoked chicken that can be paired with their secret white sauce.
Brickyard is owned by Kagawad Ophelia Calimlim, a Davaoena, and Major Martin Calimlim, a resident of Tebeng and an old US Air Force.
Their food business started in April of 2021. Major Martin personally cooks and prepares their food while Kagawad Ophelia is the one who buys their locally sourced ingredients. Moreover, Kgd. Ophelia is the one who designed their place, with the help of Mr. Joel Pangan, a Dagupan Visual Artist who painted the murals. As of now, they dream of having more branches and aim to have their own recipe sauce be bottled and be promoted in the market.
For yummy recipes of meats, you can contact them at 09188885677 or follow their Facebook page Brickyard Grill House.