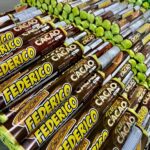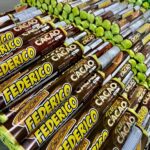 Cocoa Federico Tablea de Cacao offers a variety of chocolate products, made from cacao freshly picked from their local cacao farm in Osiem, Mangaldan, perfect for chocolate lovers out there.
The store also offers cocoa in strips, in packets, and even cocoa nuts in jars. Cocoa Federico also serves unsweetened cocoa tablea for people who want sugar-free chocolate drinks and sweets. The cocoa tablea is made with roasted cacao beans with added muscovado sugar, which only adds to its health benefits as drinking cocoa improves heart rate, lowers blood sugar, and decreases skin and teeth problems.
Can't wait to buy one? Visit their Facebook page at Cocoa Federico Tablea de Cacao, or contact Mr. Conrado Soriano at 0929 721 5532.