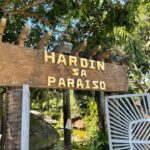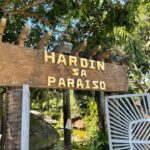 With the immediate availability of fresh-from-the-sea water bounties, coupled with the rich, natural stock of crispy, leafy vegetables, paradise on Earth is truly captured in every plate and every table of Hardin ng Paraiso. Their native, one-with-nature setting, combined with scrumptious grilled meals, Hardin ng Paraiso surely is the piece of Eden that we are looking for.
Located in Barangay Lelemaan, Manaoag Pangasinan, Hardin sa Paraiso gives you the refreshing feel of the countryside whilst feeding you with the freshly-grown produce of local farms, and rich, meaty textures of local steak meat, and the tropical, beach tastes of fish and sea bounty all wrapped up into one location. Hardin sa Paraiso combines the taste of continental fare of hot, carefully-grilled meat, vegetables, and seafood with the ambiance of your average local garden which will let you unwind and fill your stomach with absolute delight.
Find them on Facebook (Hardin Sa Paraiso Grill) or contact Ms. Carmelita Mendoza at (075) 524 7322.