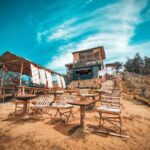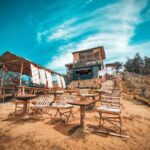 Hot coffee, delicious cuisine, and
Just the right amount of cool, fresh mountain breeze paired with the orange gleams of sunrise slowly erupt from the mountainside will put you in the mood for delicious hot coffee and sweet and savory snacks. This is the scene that awaits one's senses when visiting Highlands Café in the Sky in the municipality of San Fabian.
From near sunrise to sunset, the Highlands Café offers a myriad of food and drink services that fills up the tummy, all while simultaneously filling your eyes with the beauty of nature. In the morning, the vast plainfields and bushy trees surrounding the area give life to the soul. At night, the stars and the moon above make it lovely for lovers and friends to celebrate life's simple joys.
The Highlands Café is open from 8AM to 7PM from Monday to Friday and from 6AM to 7PM on Saturdays and Sundays. You may visit the Highlands Café in Barangay Lipit Tomeeng in San Fabian. For inquiries, you may reach Angeline Gali & Harold Keith Recede at 09109857880