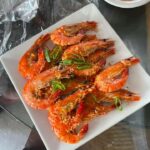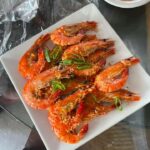 Ralph & Roy Restobar and Grill is a great dine-in and take-out place in Manaoag that serves Filipino food that hits close to home.
From pansit to pork barbecues and cakes, Ralph and Roy Restobar and Grill serves a variety of delicacies from simple, scrumptious meals to pancit bilaos and elegant birthday cakes.
The open location of Ralph and Roy's makes it available for both dine-in and take-out services, including the very detailed and delicately-made cakes that they make. With a bakery, resto, and grill house, Ralph and Roy's has everything you need.
Visit their Facebook page (Ralph & Roy Restobar and Grill) or contact Ralph & Ina So at 09277376799 for inquiries.