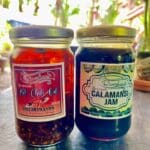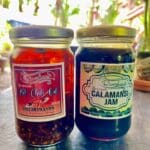 Riverbank Agricultural Farm is a GAP-Certified Farm located in Barangay Guesang in Mangaldan that offers a variety of fresh produce or processed products from home-grown plants and crops.
Riverbank provides anything from green plump calamansi, to red-hot sili, and naturally sweet cacao. The Riverbank Agricultural Farm assures that everything they offer is meticulously taken care of and is organic from farm to table. Riverbank Agricultural Farm also offers healthy products such as organic calamansi juice, spicy chili sauce, and sweet tablea and cocoa powder.
Visit their Facebook page "Riverbank Agricultural Farm" or contact Ms. Emerlina Cordero at 09338193199 to know more about the variety of products they offer.