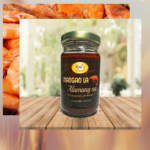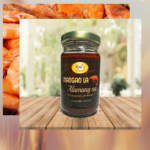 If you are looking for ways to make your ulam more delectable and scrumptious, Rod's Jellycacies and Food Products might just be the best place for you. Get that sweat-inducing, spicy-hot dip from Rod's for your next meal or merienda (indian mangoes, anyone?).
Rod's Jellycacies and Food Products offers a variety of condiments that you can add to your daily munches. Their chili garlic sauce is perfect for anything, whether as a simple dip for steamed siomai, or to add a bit of spicy hot aftertaste to your pork or chicken adobo. Rod's alamang (shrimp paste) is also an exquisite addition to your kitchen spices, especially in cooking kare-kare, or simply munching on green, unripe mangoes after a day's work.
For inquiries on other food products and condiments that Rod's Jellycacies and Food Products have to offer, you can visit their shop in Barangay Navaluan, Mangaldan, or reach them through their Facebook account "Rod's Bahay Sizzlingan", or contact Mr. Roderick Racelis at 0929 685 6157.