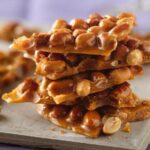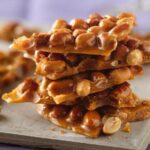 For sixty-three years, Romana's Peanut Brittle of Poblacion, Mangaldan has expanded their empire of sugary-sweet peanut products and sweet treats nationwide from their humble beginnings.
In 1958, the owner of Romana's Peanut Brittle - Mrs. Romana de Vera herself, witnessed the immense growth of the business through their refined and meticulous production of high-quality peanut brittle and peanut products. Back then, the Romana's were only known for their delectable peanut brittle, reaching even the highest points of Baguio City. Now, Romana's are selling a variety of peanut products like cashews and Spanish peanut in different flavors and recipes.
Romana's Peanut Brittle is one of the pinnacles of Pangasinan excellence in the food business, as they have reached heights in the expansion of their brand from a simple home store to several branches in malls nationwide. To know more about their sweets and treats, visit their Facebook page Romana Peanut Brittle or contact Mrs. Romana de Vera at (075) 513 5189.