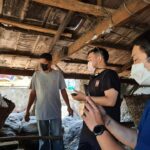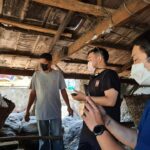 San Fabian: The Home of Some Salt Makers in Pang-ASINan
You literally cannot spell 'Pangasinan' without "asin", or salt, which is the etymology of the province. The Municipality of San Fabian in particular is where one can find the salt makers in the province.
The salt refineries of San Fabian are treasures that can produce flavored gourmet salt for variety.
For more queries or information, you can contact Kagawad Basilio Javier in Barangay Tiblong in San Fabian at 09685882724.