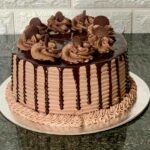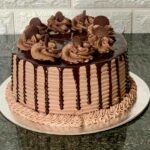 Sweet Miabeth Bakehouse started in November 2019 before the pandemic. It is located at Bonuan Boquig in Dagupan. The place is owned by Mr. and Mrs. Romeo Jr. who named their bakeshop after their daughter, Mia Elizabeth. The owners were reminded of their favorite bread in Manila and when they couldn't find the same quality of bread here in Dagupan, they decided to build their own bakehouse.
Marivic and Romeo are accountancy graduates. There were times that they were stressed at work, which led Romeo to buy an oven for her wife. She soon started learning how to bake. It was 2012 when she started taking orders from customers. As of now, the best seller of their shop are Ube Cheese Pandesal (Php15 each), Cheese Pimiento Loaf (Php100 per loaf), Dalgona Coffee Pandesal (Php20 each), Choco Lava Pandesal (Php20 each), and Ube Yema Pandesal (Php15 each).
For queries and orders contact them at 09175652075 or follow their Facebook page Sweet Miabeth Bakehouse.